DreamWorks Animation
On Wednesday, June 8, Dr. Saty Raghavachary of DreamWorks Animation returns to show us how studios make computer-animated movies.  Since last year's talk, DreamWorks has released "Megamind" and "Kung Fu Panda 2". Come hear what it takes to put these projects out!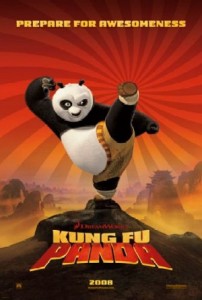 About the Speaker
Saty joined DreamWorks in 1996, where he is now Senior Training Specialist. His film credits include "Kung Fu Panda 2", "Megamind", "Shrek Forever After", "How to Train Your Dragon", "Monsters vs Aliens", "Madagascar", "Madagascar 2?, "Kung Fu Panda", "Bee Movie",  "Flushed Away", "Over the Hedge", "Shark Tale", "Shrek 2?, "Shrek 3?, "Sinbad", "Spirit", "The Road to El Dorado", and "The Prince of Egypt".
Saty is a part-time instructor at the University of Southern California and also teaches at Gnomon School of Visual Effects and TD College. He is the author of Rendering for Beginners: Image synthesis using RenderMan and a co-author of The RenderMan Shading Language Guide. Prior to joining DreamWorks he was Software Manager at MetroLight Studios. He holds three MS degrees and a PhD from The Ohio State University. He has a B.Tech degree from the Indian Institute of Technology, Madras, and is a member of Association for Computing Machinery, the IEEE Computer Society, and American Mensa.
RSVP: http://meetings.vtools.ieee.org/meeting_view/list_meeting/7067 or events@ieee-bv-cs.org
---