Web Talent Wanted!
Can you program in PHP, MySQL, Perl, JavaScript, HTML, CSS, Google, or on mobile platforms? Can you write or edit?
Do you want to?
Do you want to learn?
If so, then the Computer Society and Buenaventura Section seek members who are enthusiastic about making and programming web content. There is capacity and tools and want folks to have fun and use them. And, for both students and professionals in the job market, the only thing better than a resume is to a link to a cool app with the statement "I built this".
This month's meeting is a meeting of minds for IEEE members who want to start hacking up their ideas with each other.
Where:
When:
6:30pm Networking, 7:00pm Project planning and account setup
Register: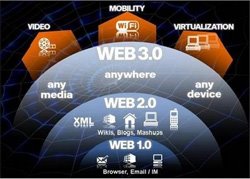 ---