FIRST Robotics – High School Robotics Competition – Joint Computer/EMBS/Robotics
FIRST Robotics – High School Robotics Competition – Joint Computer/EMBS/Robotics
On Wednesday, 15 May 2013, the Newbury Park Robotics Club returns to discuss their recent participation in the Los Angeles Regional FIRST Robotics Competition.
Abstract
FIRST is the largest national robotics competitions of it's kind at the high school level.  Students are given a short 6 weeks to design, build, program, and test a 140lb robot to play a game in cooperation with 3 other robots on a team against another team of 3 robots.  The game, the rules and the robot specifications are different every year.  This year, the game was Ultimate Ascent, which is played by on a flat, 27 x 54 foot field. Each team competes to score as many discs into their goals as they can during a match.
Students get to:
Work alongside mentors who volunteer their time and talents to guide each team.
Build and compete with a robot of their own design.
Learn and use sophisticated software and hardware.
Compete and cooperate in alliances and tournaments.
Earn a chance to compete in the World Championship.
Qualify for over $16 million in college scholarships.
The team will give us a short presentation in the lecture hall, followed (weather permitting) by an extended demonstration and Q&A outside.  This is an excellent opportunity to get kids interested in science and engineering.
Meeting Info

Registration:  Please register to attend.
https://meetings.vtools.ieee.org/meeting_view/list_meeting/18455
Since this is a joint Computer/EMBS/Robotics meeting, we will be offering an optional sit-down buffet-style dinner at 6 PM for $10 ($5 for students).
Dinner (optional, $10): 6:00 PM
Presentation only (free): 7:00 PM
Location: Richter Auditorium, Ahmanson Science Center, California Lutheran University
Parking:  Do not park in the faculty/staff lots.  Free parking is available in the visitor lot at the corner of Olsen Road and Mountclef Boulevard.  Alternatively, CLU Public Safety has provided us with parking passes for on street parking.
Additional maps:  http://www.ieee-bv-cs.org/meetings/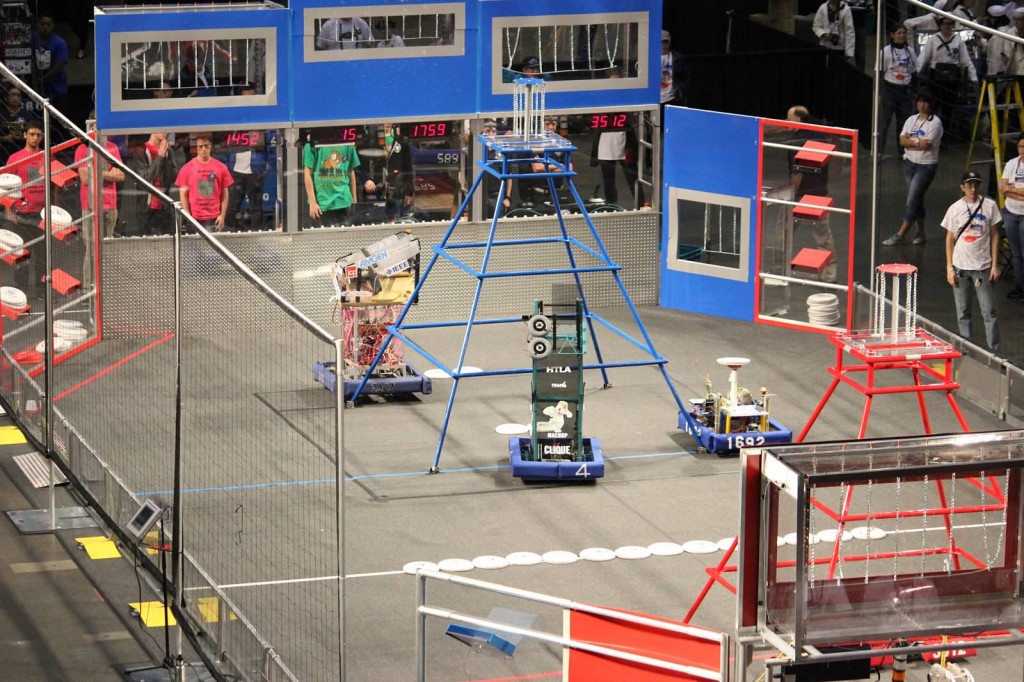 ---